Intellectual Property Applications
Countries in which we already represent intellectual property rights for you.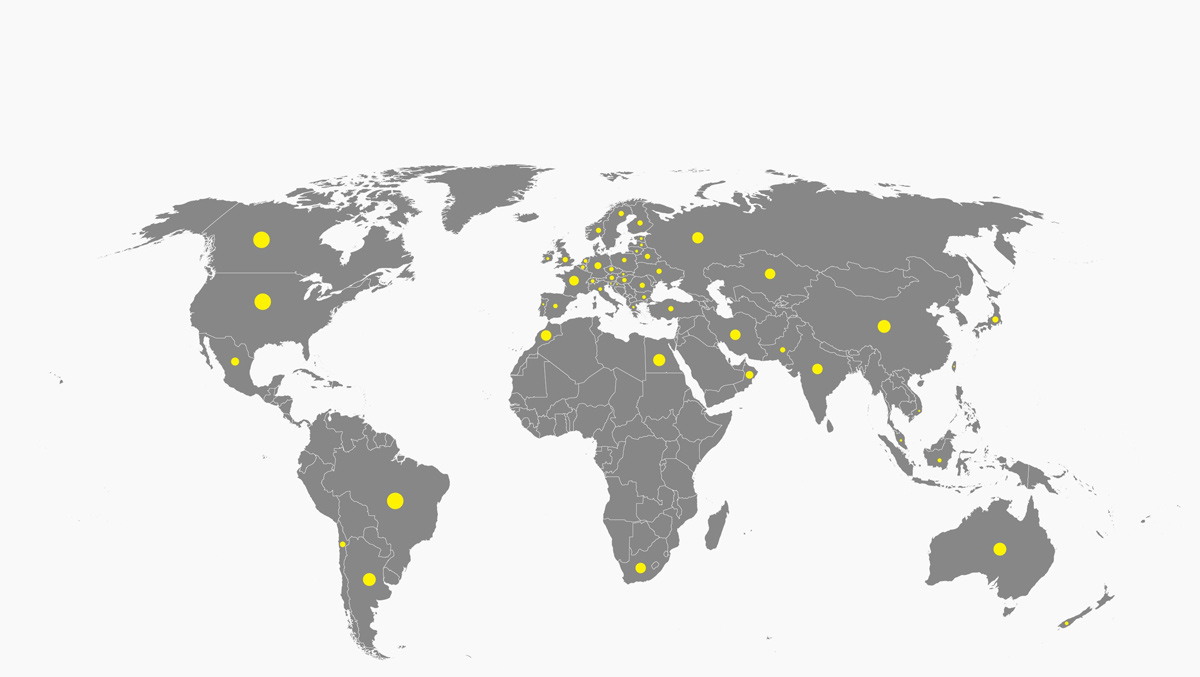 Kai Kohlmann, Dipl.-Ing., your German and European patent attorney from Aachen.
We have been active since 1992 in matters of obtaining, maintaining, contesting and defending patents, utility models, registered designs and trademarks, nationally and internationally.
We are authorized under the Patent Attorneys' Regulations to represent clients as an independent consultant and representative in matters before the German Patent and Trademark Office (DPMA) and the Federal Patent Court (BPatG).
In addition, we represent clients before the European Patent Office (EPO), the Office of the European Union for Intellectual Property (EUIPO) and other international intellectual property authorities, and in special cases also before the Federal Court of Justice (BGH).
Furthermore, we advise and represent clients in questions and matters concerning commercial intellectual property rights, data processing programs, unprotected inventions, and any other technology-related activities.
You can also read more information about our services here >>